ZoŽ's Blues Clues Room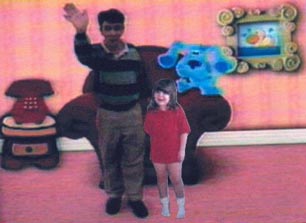 Oh, hi ! It's great to see you. Welcome to ZoŽ's blue ska'doo page.

About this page
I'm sure you have guessed by now, my name is ZoŽ and I love Blue, she and Steve help to teach me all kinds of new things. On this page you can see some of my favorite pictures of her and her friends, as well as some really cool links to fun Blues Clues places. I hope you enjoy your visit and I will try to add new and fun things whenever I can. I'm going to be starting pre-K soon so I won't have as much time to spend on this as I would like, but I will keep updating it so don't worry. Just remember, " when we use our minds, and take one step at a time, we can do anything! " and HAVE FUN !

Just remember please, if you click on any of these links you must use your browers to return to ZoŽ's Blue's Clues Page.

if you click on the painting
it will take you to a coloring page
*Tickety*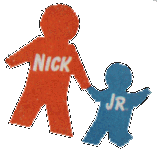 (click on picture)
this will take you to Nick Jr.
they have great stuff
and a new fun game every week
*Magenta*
Blue's best friend

they met on the

first day of school

It's mailbox!

Guess what he's for?

Yes, you can send me mail here!

(click on his picture)
*Gingerbread boy*up a mountainand over a bridgeand in betweenthe red and greenapple trees

(click on picture)

this will take you to many, many

diffrent activitys

and some of my graphics

also came from here

*Shovel and Pail*

Click here to go

to mommy's home page

My Favorite Blue's Clues links

Brit's Blues Clues puppy place

Emma's Blues Clues Extravaganza

Bye Bye

come again real soon.




All images, sounds, and character names associated with Blue's Clues are copywrited by Viacom and Nickelodeon. I am not affiliated with the production of Blue's Clues or anything Viacom or Nickelodeon does. I only maintain this page because my children love Blue's Clues and I love them.