ZoŽ 's Zone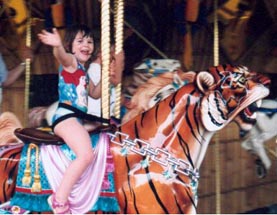 photo's and favorite things
---

I am now five years old, I love Pooh Bear, The Wizard of Oz, Blues Clues, and my baby sister Sonja. I will be starting school in the fall and I'm very excited about it! When I grow up I want to be a Doctor, like my Dr.Susie, or an astronaut and fly to the moon. Mommy said maybe by then I can be a doctor on the moon, who know's? So remember to check back in for more updates.

---
Links to my friends and familys pages
Dis' way to Danielle's "Pagie"


Michael Alan's transformers
Katie's Carousels


My 4th birthday party
back to home page


ZoŽ 's baby days
comming soon ZoŽ's 5th birthday

---
ZoŽ's Favorite Places
just click on the picture and away you go. . .
Please don't forget to sign my Guestbook, so that I know you were here :-)Thanks